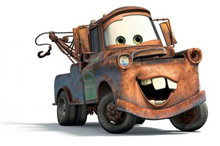 Search Used Auto Parts
Welcome to the largest online store on the internet for LKQ used car and truck parts. Our high standard network features over 30 MILLION used parts and accessories for late model import and domestic vehicles.
1.888.959.4982
Donate Your Car
Call us toll-free to 1-888-906-2691 or submit our simple donation form.
We tow your car at absolutely no charge
We will send you a receipt for your tax deduction
What we offer
1. Instant offer after we are contacted.
2. We take all the hassle out of searching for a buyer and negotiating a price.
3. Same day service – or at most 24 hour service
4. Pay at the time of pick up, or we can mail you a check.
5. Knowledgeable staff on vehicles when you call into our plants.
6. Knowledgeable on DMV paperwork.
7. Quick, easy, no hassle sale/donation.
8. Friendly car buy and customer service staff.
9. NO MIDDLE MAN involved between customer and Automotix.