Nationwide Auto Parts: 1996 Nissan Maxima Transmission (2 parts in stock)

There are 6 Transmission choices for the 1996 Nissan Maxima!!!
Used & Refurbished 1996 Nissan Maxima Manual/Automatic Transmissions (Nationwide)
1996 Nissan Maxima Used Transmission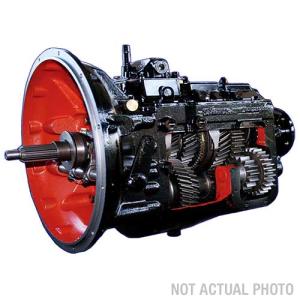 Picture is for illustration purposes only
Year:
1996
Make:
Nissan
Model:
Maxima
Sub Models:
GLE, GXE, SE
Engine Sizes:
3.0L V6 GAS
Item:
Transmission
OEM Genuine Quality




Items Available:
2
Average Price:
$756 (SHIPPING included)
Price Range:
$611 - $901


Supplier:
OEM Recycling Network


Notes: Some vehicles come with several transmission choices and could be very confusing.
Please make sure to read the transmission description below and in particular match the engine size, fitting notes and number of speed (when applicable) with your vehicle's specifications. To buy a particular transmision, place your order online or call our sales staff at
1-800-378-7566
with the stock number. We will not process your order before verifying with you the transmission information!
If you cannot find the parts you are looking for, please try our
Used Auto Part Locator
Attention!
There are 6 Transmission choices for the 1996 Nissan Maxima!!!
Choose Your Option:

See below a sample of our 1996 Nissan Maxima Transmission inventory
---
1996 Nissan Maxima Parts
ENGINE & TRANSMISSION UNITS

ELECTRICAL

EXTERIOR & BODY PARTS

FRONT/REAR LIGHTS

HEATING & COOLING

INTERIOR PARTS & ACCESSORIES

MECHANICAL & FRAME PARTS