| | |
| --- | --- |
| Greensboro Auto Parts: 2016 Scion IM Engine | |
Browse Our Inventory Below (2 items)
Used & Rebuilt 2016 Scion IM Engines/Motors (Greensboro)
2016 Scion IM Used Engine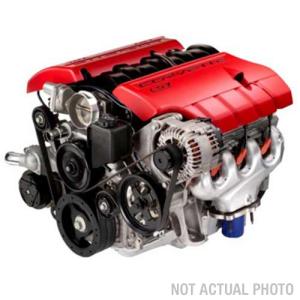 Picture is for illustration purposes only
Year:
2016
Make:
Scion
Model:
IM
Sub Models:
Base
Item:
Engine
OEM Genuine Quality
Location:
LKQ East Carolina (Greensboro, North Carolina, 28551)




Items Available:
2
Average Price:
$1,285 (SHIPPING included)
Price Range:
$969 - $1,485


Supplier:
OEM Recycling Network


Browse below our top salvage yards current inventory of used 2016 Scion IM used engines. Since the inventory from our nationwide network of salvage yards is always changing you might not currently find the engine you are looking for. If this is the case, please fill out our
Online Engine Locating Form
and we will attempt to locate the engine for you at the best price and in a timely manner. We warranty our 2016 Scion IM used engines with a minimum 6 month to 2 year warranty. After reviewing our online inventory below, you have the option to order the 2016 Scion IM engine online, or contact us by phone. You can call for information and be sure that you are buying the correct 2016 Scion IM engine. Note that we will not proceed with your online order before confirming with you the accuracy of your vehicle's information, the engine size, and the VIN number.
Choose Your Engine
Click here to browse the entire 2016 Scion IM Engine inventory...
---
2016 Scion IM Parts
ENGINE & TRANSMISSION UNITS

ELECTRICAL

EXTERIOR & BODY PARTS

FRONT/REAR LIGHTS

HEATING & COOLING

INTERIOR PARTS & ACCESSORIES

MECHANICAL & FRAME PARTS
Also Available At...
Area




South Atlantic Area




East South Central Area




Mid-Atlantic Area




East North Central Area




West South Central Area




New England Area




West North Central Area




Mountain Area




Pacific Area